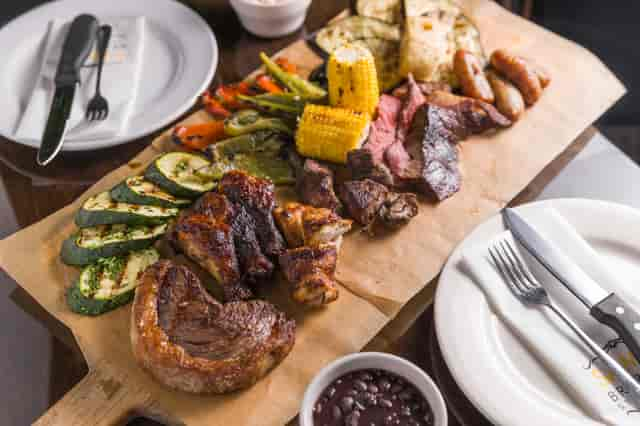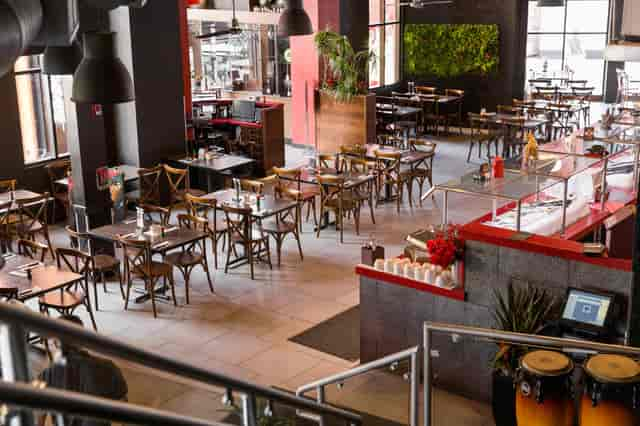 A Brazilian Celebration
In the Heart of Southern California
Welcome to Samba
LA's Favorite All-You-Can-Eat Brazilian Steakhouse, Carved Right at Your Table

From the moment you walk into Samba, you know for sure this isn't your father's steakhouse! A dizzying array of sizzling, fire-roasted meats, ranging from Picanha (Brazilian beef sirloin) and tender pork loin, to savory sausages, chicken and lamb, are skewered, slowly roasted over an open flame and then expertly carved right at your table. And as if that wasn't enough, the mouthwatering churrascaria feast won't stop until you say so!
We pair our succulent meats with an extensive buffet featuring salads, soups, and freshly prepared hot and cold side dishes. Churrascaria roughly translates from the Portuguese word for barbecue, and is a centuries old culinary tradition. At Samba, we honor the traditional rodizio feast, while infusing it with new and unexpected tastes inspired by the pulse and energy of Brazilian culture. Our newly renovated space, perched on the edge of the ocean, is the perfect backdrop to our fabulous foods and inventive cocktails.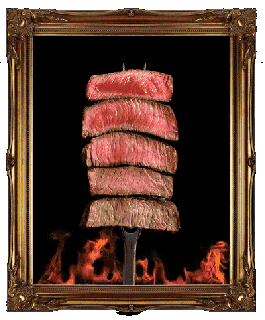 History of Brazilian BBQ
Brazilian Churrasco is a tradition that originated from the cowboys, gauchos, of Southern Brazil. shared throughout Latin America. To emphasize the taste of the meat and to keep it moist during cooking, gauchos coated beef with a coarse salt and stuck it through a long sword to cook. Other meats, such as pork and chicken, were marinated a day ahead and also cooked over an open fire.

Samba Brazilian Steakhouse carries on the Brazilian tradition with a variety of rotating meats served right at your table, including: Brazilian sausage, pepper steak, pork loin, garlic beef, tri-tip, pork ribs, bacon-wrapped chicken, lamb and fish. Don't forget to try the picanha, Brazil's most prized cut of meat! Pair your meal with a buffet of fresh gourmet salads and sides to complete your Brazilian dinner.
Samba By The Sea
207 Harbor Dr.
Redondo Beach, CA 90277
  Get Directions

Sunday Brunch
Served 11:00am – 3:00pm
Happy Hour
Tues - Friday 5:00pm to 7:00pm
Parking
$2 for 4 hour parking with Samba validation
Wednesday - Friday:
4:30 pm - 9:00 pm
Saturday - Sunday:
11:00 am - 9:00 pm
(Brunch from 11:00 - 3:00)
---